There are two Routes. Longer and shorter timeframes.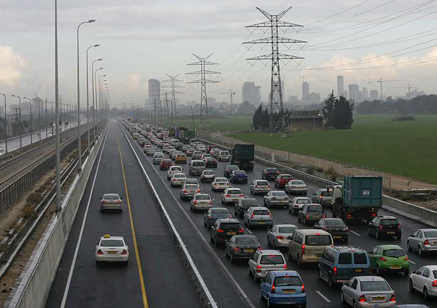 The longer one involves getting an estimate done first. You can simply call David  or send the simple contact form off our contact page, and he will come out on a weeknight to meet with you and plan the job, leaving you with a no obligation quote.  You can order at that point, or decide later.  Sometimes we get quite backed up with calls so that adds to the wait time.
The quicker route is to estimate for yourself using the information on our website, and place an order by phone or using and submitting our planning tool . Actual orders take precedence over calls for estimates.  This cuts out the time waiting for an estimate, sometimes a week or two. In this case we work out a time you can be home daytime to simply review the job on site with you and get to work with the crew and do the job the same day.
In either case the following steps need to happen:
1) Plan your job.   To book work, we only need to know approximate footage and colour of the curb. The rest can be worked out the day of installation. You can simply pace off the distance ( one big step equals three feet unless you are really short!) or use a  typical 50 foot garden hose  or a flexible tape measure to get an approximate idea.  We use a large  diameter measuring wheel  for accuracy.
2) Decide on the profile, colour and texture combination using the curb picker gallery or pages under our "Choices" menu . For colour, it is best to use colours on the house already. Usually the trim colour or stonework colour.  There are basically two common profiles used for edging flower beds. "Mower edge" which has a ledge for the wheels of your mower, and "low angle border." Which is used for virtually all stamped curbs.  BOTH work for driving the wheels of your mower along.
3) Call us for an estimate or fill in  and submit the the simple online contact form under the contact menu on this site. Click this link to go to the form:



4)  Skip waiting for step 3.  Just place an order See costs page for prices or use the estimating function on the curb estimating form.   It can easily upload photos or sketches .
Waiting time varies. Up to 4 or more weeks at peak season in June  and July . Final grade jobs on new landscapes get priority over existing landscapes, and are usually done the week after an order is placed.   When we get an order, we generally do not book a specific date until only days away.  See Process page  which describes what happens once you have ordered a job. Otherwise rain can cause a re-scheduling nightmare. Our company is the most reliable there is in this business. We make every effort to do the work in a timely fashion.  Let us know what you need, and we give you an honest effort to meet your timetable.
5) Mark it out if you can't be there. We can do the work with no one home if it is marked or if we have done an estimate on site. For us any line drawn or laid out with a hose is the approximate front edge of the curb.  Don't worry if you can't mark a smooth line, we make it smooth and graceful looking.  We prefer to see you ahead of time if you cannot be there the day the work is done.  Please mark sprinkler heads! We do not want to damage them, and cannot accept responsibility for unmarked sprinkler heads.